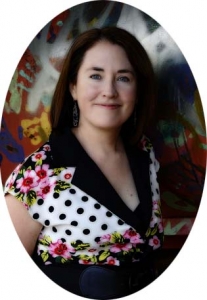 As a child I discovered the world through books.
The door to the local library would swing open and I would gaze about in awe, my skin tingling with anticipation. I was enthralled by C.S. Lewis, embarrassed by Judy Blume, delighted by Roald Dahl, discovered the secret to 'Life, the Universe and Everything' (thanks Douglas Adams) and giggled along with Sue Townsend's dorky and adorable Adrian Mole aged 13 and ¾.
I have been an exchange student, a donor attendant, a receptionist, a carpark attendant, security shredder (oh, the paper cuts!) and a primary school teacher.
I have a B.A. in Humanities — triple major in Philosophy, Literature and Studies in Western Traditions. I currently live on the Sunshine Coast with my husband, three mini ninja's (cleverly disguised as boys), a dog and a snake. Being the only girl in the house, apart from Sydney the snake, I do feel outnumbered.
And yes, just in case you were wondering, Sydney and I have bonded over this issue many, many, times.
Awards:
2017: Shortlisted for the Readings Young Adult Book Prize 
2017: CBCA Notable listing for Becoming Aurora
2017: May Gibbs Creative Time Fellowship
2016: RADF Grant (Sunshine Coast Council) 
2015: Queensland Literary Awards –  WINNER Emerging Queensland Writer – Manuscript Award
2015: Varuna Residential Fellowship
2014: 1st Place – Aspiring: Young Adult Novels (CYA Competition)
2013: 2nd Place – Aspiring: Picture Books – Primary (CYA Competition)